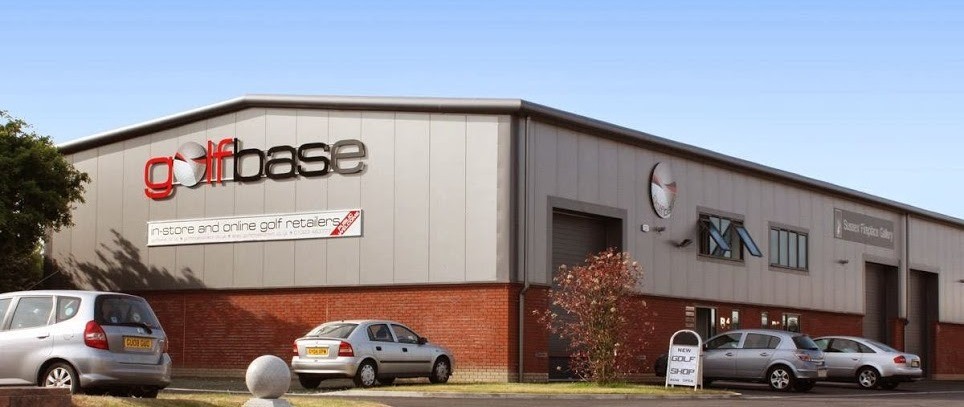 With unrivalled stocks specializing in apparel, footwear and accessories, from pre golf training to after golf socialising - at Golfbase we'll cover all your needs in one stop!
We are a highly passionate and motivated online golf retailer that is forever expanding. Our primary focus is to deliver quality products in a fast and efficient way, and do our very best to make your shopping experience with us, the best it can possibly be.
Our Ltd Company was established in 1999. Our team is made up from various different backgrounds in and around the golf scene; we have multiple Qualified PGA Professionals in our staff including one of the main bosses. We also have multiple contacts direct from golf retail, who has previously worked at some prestigious and high quality golf clubs here in the UK. We have an extensive sales history on both the eBay and Amazon selling platforms with detailed feedback from our customers that is open for you to view at any time, links to these are below for your convenience. Please do not at any point hesitate to contact us directly; we are here solely to help you in any way possible.
Payment Security
All of our online payment methods are backed by some of the best known and up to date security methods available, so you can purchase goods with full peace of mind.
Official Stockists
As authorised stockists of all of our major brands, we can guarantee quality after sales support in the unlikely event of a faulty item or problem. Simply, if you have an issue, we will not have a problem dealing with it.
100% Genuine
We only sell items that we actually have in our ever growing warehouse, we are in no way interested in selling you products that we knowingly don't own in the hope of selling you an alternative. Please rest assured we do our absolute best to dispatch your item/s as quickly as physically possible, we are a fast growing company and are always improving the efficiency of all our business elements.
Suppliers
We carefully select what we believe to be the best items available from our highly valued suppliers. Whether this be style, quality or value, our inventory is always growing. If you are looking through our site and do not find what you were looking for, please check back with us as new items (and often new brands) are landing every week. Alternatively, please give us a call to question any products you can't find as we will always make the effort to source them for you.
Meet the socially distanced Golfbase team!